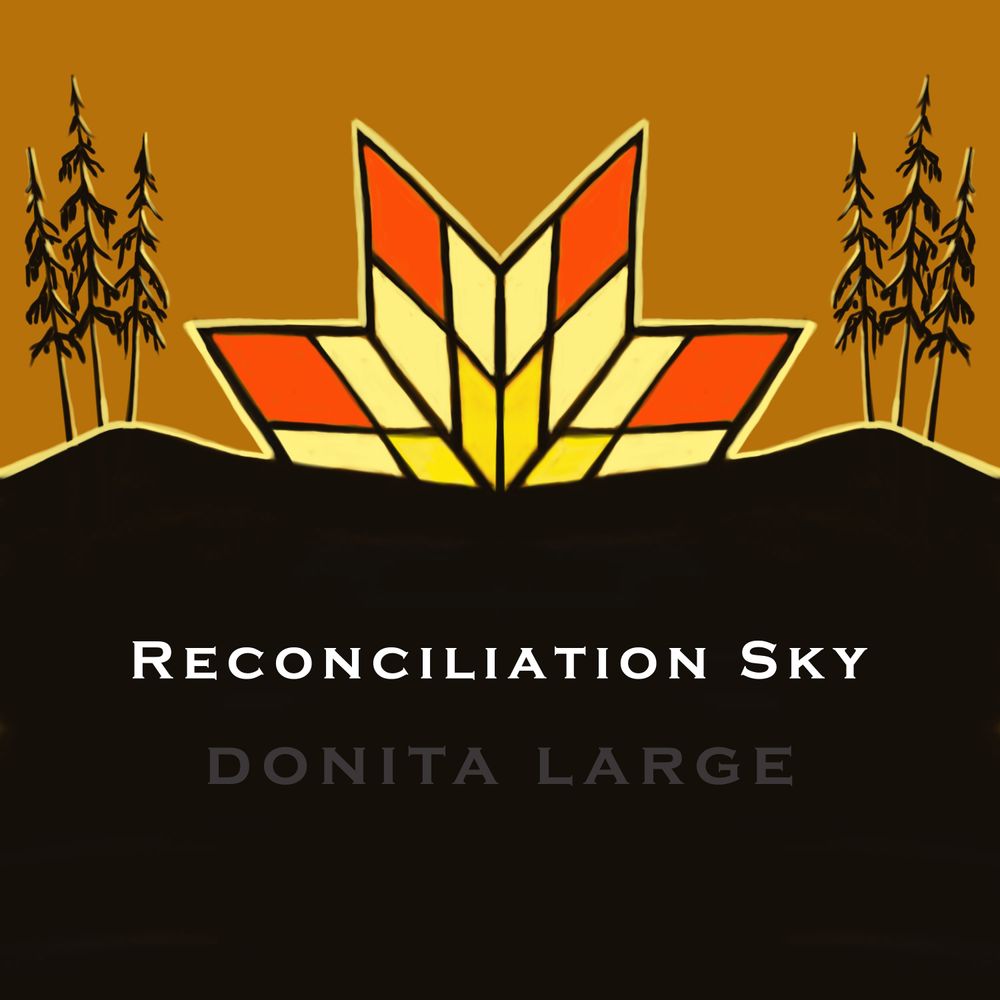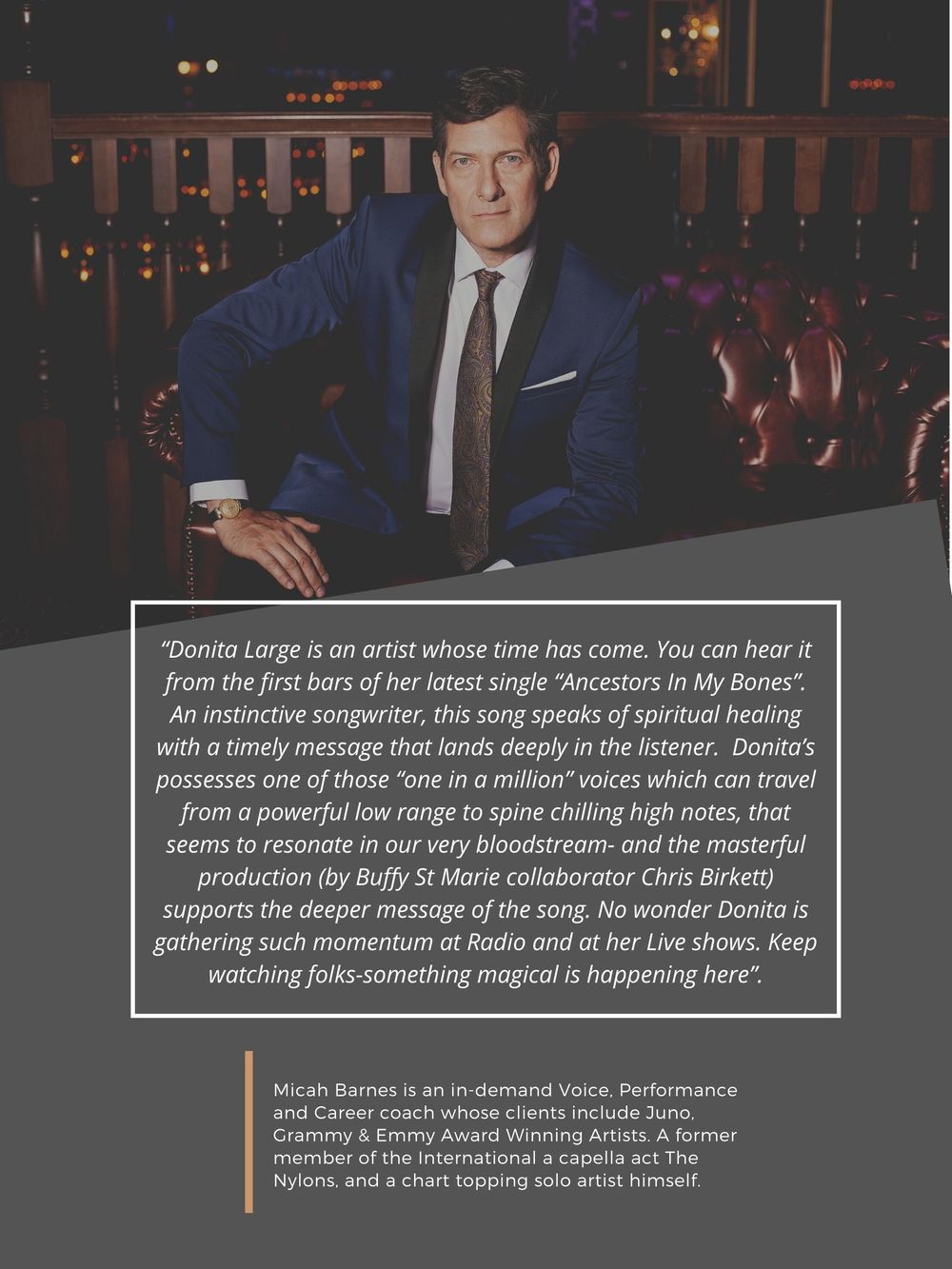 Ancestors in my bones tour coming soon!
I have three songs released on digital platforms,  and am working on the release of an album for 2023! When I started releasing music over the pandemic I didn't imagine I would be thinking about a tour. But with these new songs of honouring the Ancestors, I am feeling called to sing them across Turtle Island and abroad. 
MISS THE SINGLE RELEASE EVENT? ALL YOU HAVE TO DO IS JOIN ME ON MY DONITA LARGE MUSIC FACEBOOK PAGE! You don't even need a FB account to join the fun! Just click here for easy access  to watch the event.
Chris Birkett, an award winning music producer, has taken me on as an indie artist for my next new single!  Chris has collaborations with mega-talents like Buffy Sainte-Marie, Sinead O'Connor, The Talking Heads, Steve Earle, Bob Geldof, and Quincy Jones! 
Thank you Creator for opening this door and giving me the courage to take big leaps! My song "Ancestors in my Bones" feels pretty epic. I hope you enjoy it!