NEW BLUES SONG COMING SOON!
Anthony King joined "Donita Large & The Small Band" in August, 2021 on bass guitar. Anthony is also an exceptional lead guitar player and has played lead for Buffy Ste Marie for many years. Anthony moved from L.A. to Edmonton and we are so blessed in YEG he did. Donita and Anthony also perform together at smaller intimate stages. They recently collaborated on a new blues song called "Too Much of Anything" and recorded it at Riverdale Studio's in Edmonton. Expect an upcoming release date announcement soon!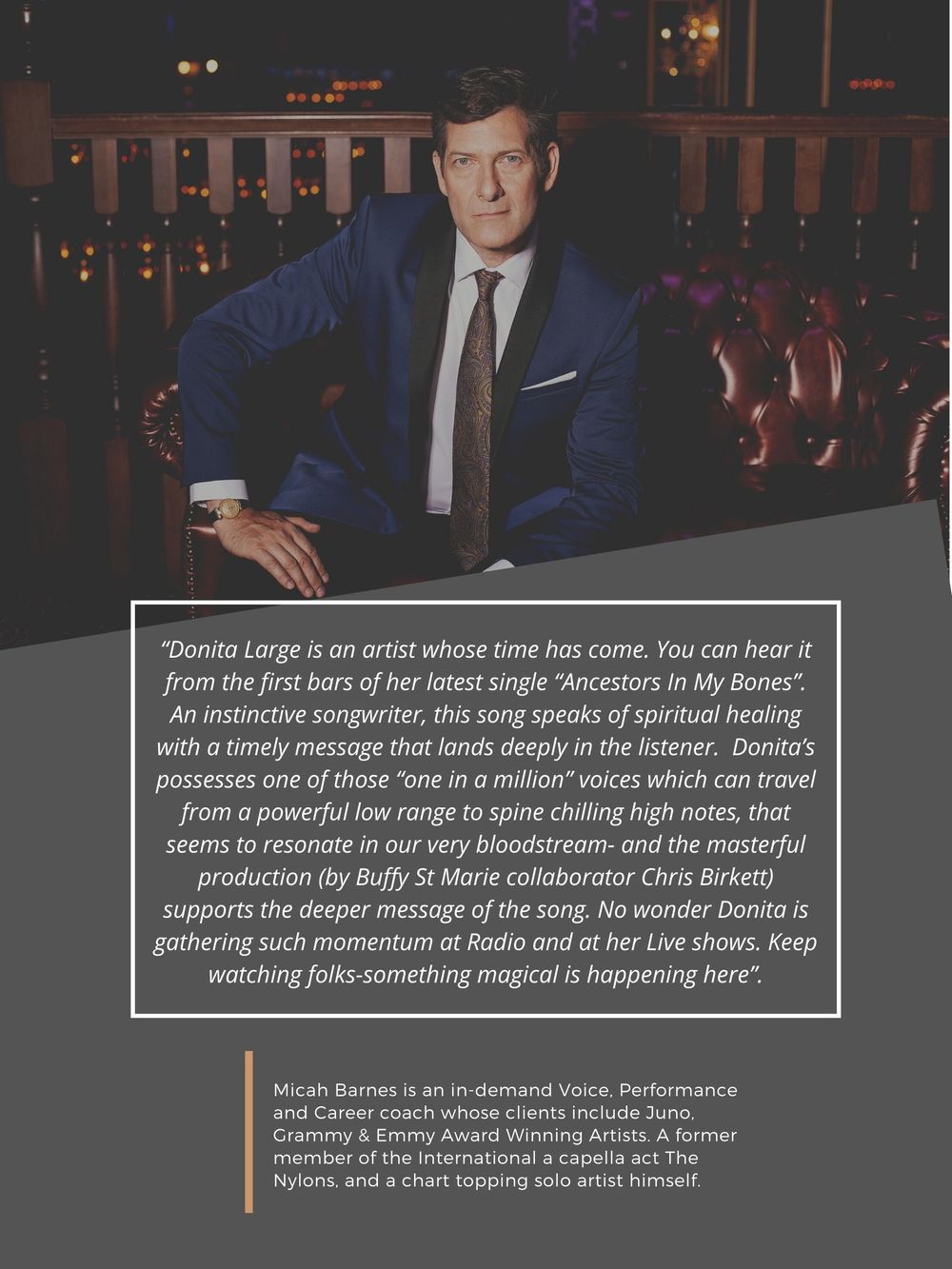 Ancestors album is in the making
Donita & Chris Birkett have teamed up to work on an Ancestors album. Donita wants to complete an album that honours and acknowledge her ancestors, and the collective stories of Indigenous Nations that interweave truth, reconciliation, intergenerational trauma, empowerment, and healing.