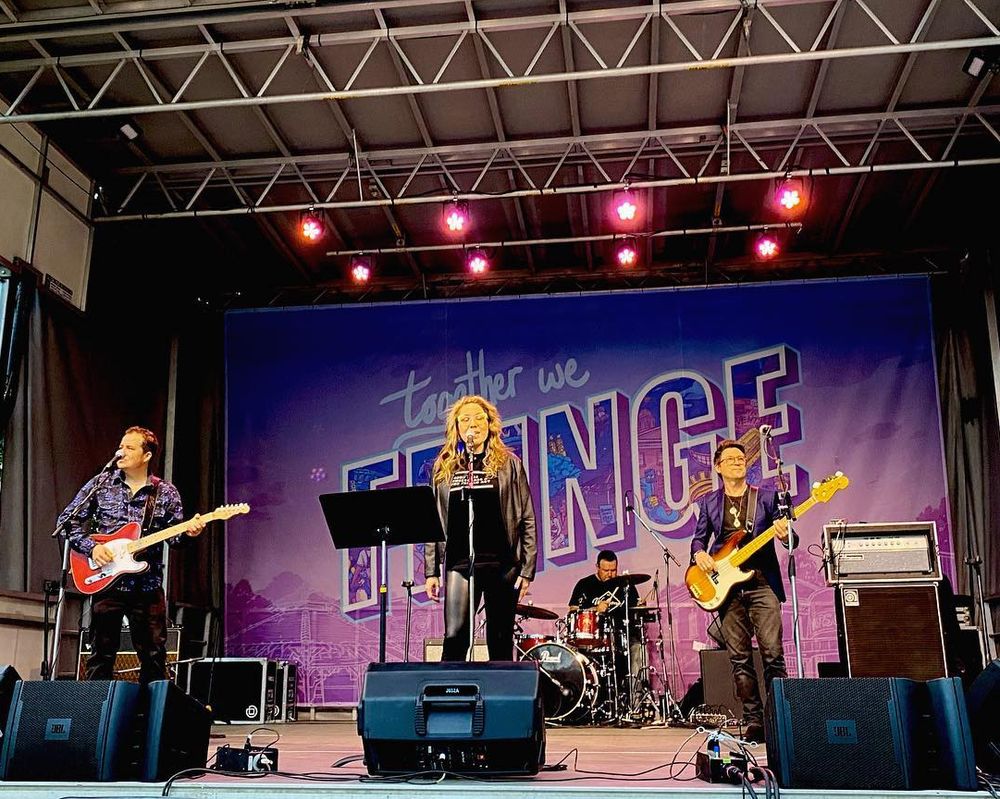 edmonton international fringe festival
Outdoor ATB ARTS PARK stage
*Donita's Band mates for the Edmonton Fringe Festival stages:
Lead Guitar -  Alan Tymofichuk is lead guitarist for Dahlia and The Villains & Dirt Road Angels.
Bass - Anthony King is the lead guitarist for the one and only Buffy Ste Marie and also sidelines as a bass player when away from touring.
Percussion - Barry Martin is a drummer for many local musicians including the Mary Thomas Blues Band, The Whisky Kings & the Rollie Mac Band.